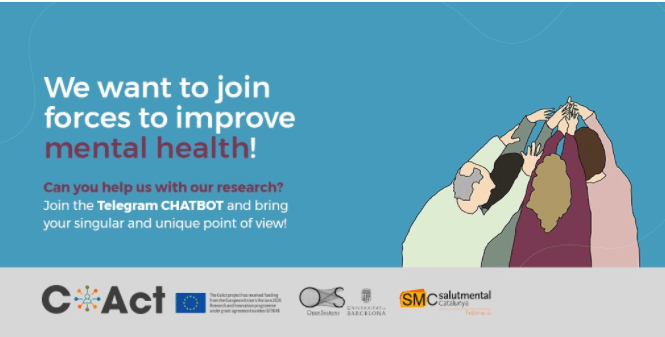 The chatbot is part of the CoAct for Mental Health project, one of the Research and Innovation Action pilots inside CoAct. There are not many chabots (we may dare to say that the current one is the first one) in the citizen science world. We believe that it is a very interesting tool that shall be further explored to run a research project in the context of citizen science.
The aim of the "CoAct for Mental Health" Telegram chatbot is to investigate the social support networks, made of our emotional and social environment and especially important to our mental health. The chatbot gives anyone aged +18 the opportunity to participate in a citizen social science research on mental health social support networks. Its main contents are micro stories written by co-researchers with self-experience in mental health or family members and is available in English, German, Spanish and Catalan.
We invite anyone to be a part of this broad scientific investigation from anywhere in the world and with all individual perspectives. The chatbot participants are receiving brief stories written by people that experienced mental health issues themselves or through family members. Thanks to all the participants, we'll be able to acquire very detailed knowledge about how social support networks currently work and propose actions to improve them. The data will be interpreted together with the co-researchers, who have written the micro stories and the mental health community.
Would you like to participate? You can easily join the chatbot in four steps!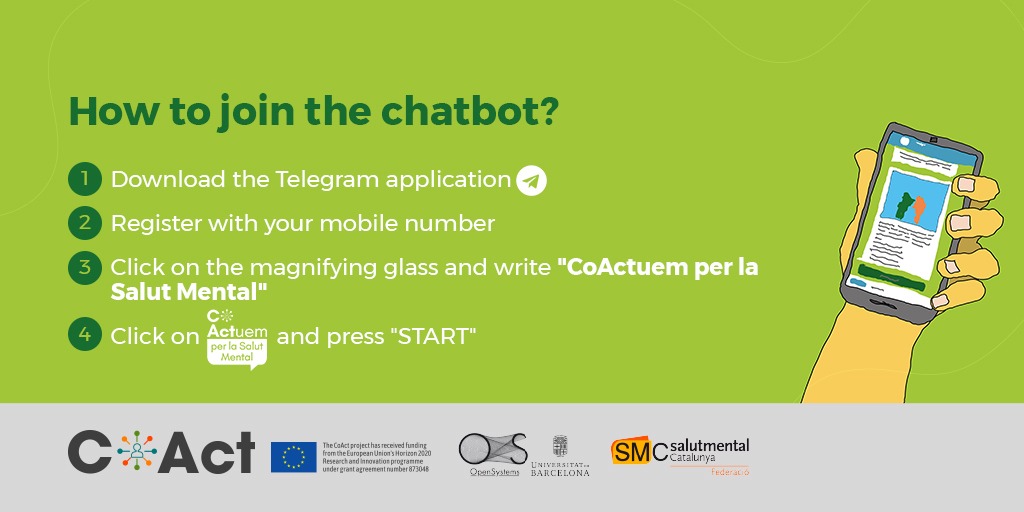 More information:
🎥 Join CoAct for Mental Health Chatbot!