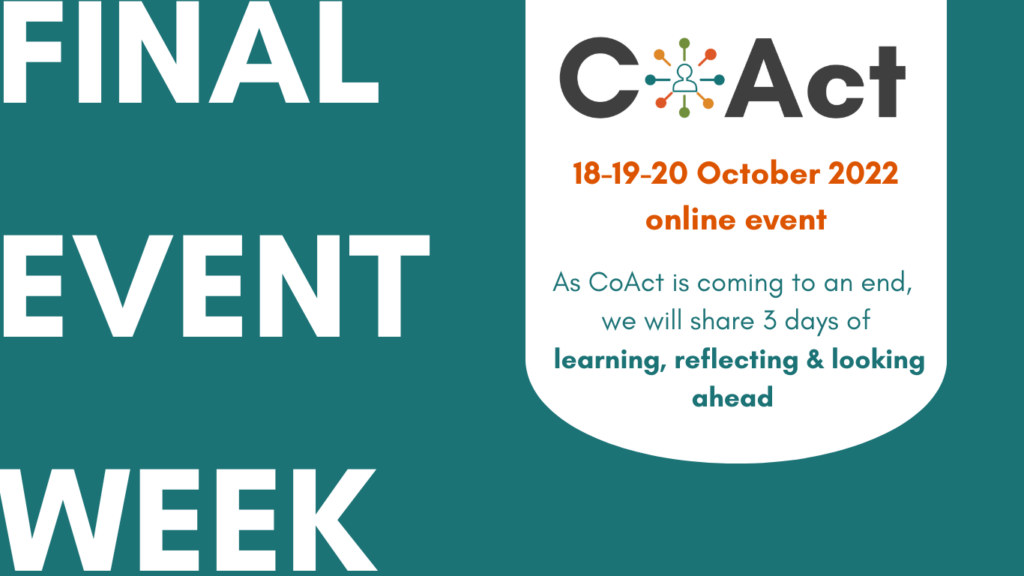 It´s not a goodbye!
After three exciting and intense years, CoAct is coming to an end. Citizen Social Sciences intends to collaborate equally between citizen groups and academic actors. As a consortium, we propose a new understanding of Citizen Social Science as participatory research co-designed and driven by citizen groups sharing a social concern. They become co-researchers in processes commonly dominated by academic researchers.
Throughout the last three years, we brought together and further developed methods to give citizen groups an equal 'seat at the table' through active participation in research, from the design to the interpretation of the results and their transformation into concrete actions. But we also enabled intensive discussions and knowledge sharing regarding the framing of participation and the predominant understanding of science.
All these activities generated experiences and lessons learned, which we wish to share and discuss with everyone interested in our Final Event Week. We are organising three days of knowledge sharing, reflecting, and discussing the future of CSS based on these learnings.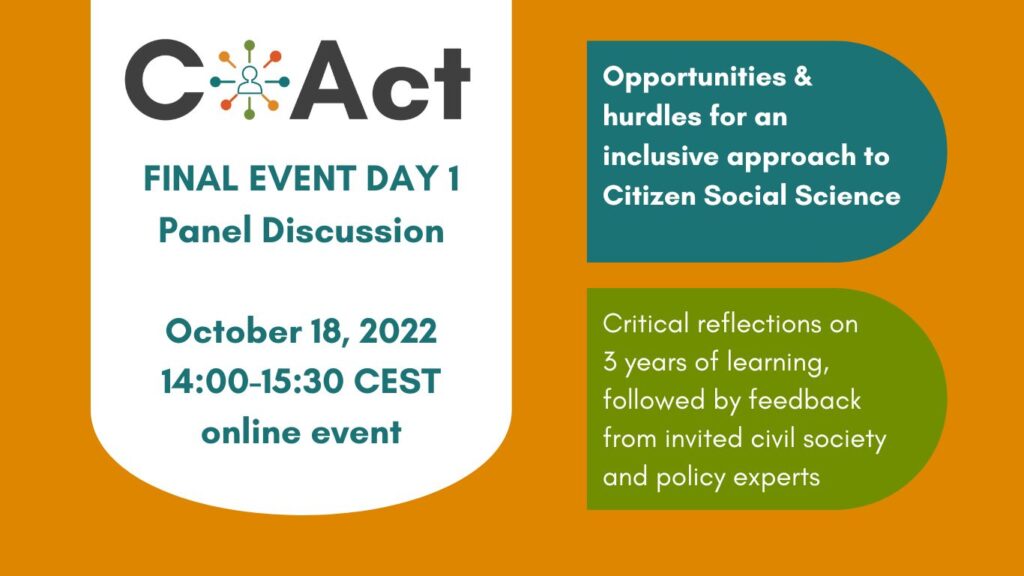 Opportunities and hurdles for an inclusive approach to Citizen Social Science
Critical reflections on 3 years of learning

At CoAct, we understand and explore Citizen Social Science (CSS) as participatory research co-designed and driven by citizen groups sharing a social concern.
As the essence of participatory work lies in enabling inclusive engagement of all groups that are part of or affected by a social change process, this definition intrinsically prompts us at aspects that require systemic reflection.
How far can we talk about citizen-driven research rooted in academia? How do civil society organisations benefit from participatory research in their programmatic work, and do they need academia? How can CSS enrich multi-perspectival and inclusive policy making?
Social science research frequently implies the involvement of citizen groups from vastly varying contexts, often vulnerable or at-risk communities. In an optimal CSS scenario, academic institutions, as much as civil society organisations embedded in their respective communities, can be CSS experts and lead CSS processes. Research jointly led by civil society and academic actors opens up to multiple perspective research, which should benefit both sides if conducted through inclusive knowledge-sharing practices. Then, talking about CSS from a global perspective needs to be highly context-sensitive, accounting for multiple factors. This ranges from gaps between academic investigators and local communities to risks of external bias, cultural distance, etc., where academic researchers come in from the outside. Whilst organised civil society holds many decades of participatory practices and global critical discourse, the CSS community is in its emerging phase. Moreover, to date, we encounter an imbalance of CSS projects outside academia, inviting academic researchers in 'on demand'.
So what does it mean, and what can we hold up to if we perceive Citizen Social Science as a combination of equal collaboration between citizen groups (co-researchers) that share a social concern and academic researchers?
CoAct had the opportunity to explore the possibilities and challenges of participatory research across various thematic lenses and socio-political contexts. In this panel, we wish to unpack several key learnings from these experiences and receive feedback from leading civil society members and policymakers.
This panel discussion will focus on two learning areas that the CoAct team has identified as most significant.
Topic 1: The need for more flexibility in participatory research processes
Participatory processes, by nature, come across issues that have not been accounted for upfront. Especially when working across very diverse cultural and political contexts, proven and context-sensitive practices can differ significantly. This requires sufficient flexibility during the research process to deviate from one's concepts and pre-established methods. Institutional protocols are often not compatible with what this means, such as
• Flexibility allows for the co-identification of methods and ensures that methods are adapted for the use of all actors involved.
• Flexibility to adjust research design and interaction formats to respond to specific needs of participants.
Flexibility also implies time; time to deviate from the preplanned along the way and to build trust. Working with e.g. marginalised groups or persons with mental health conditions requires a lot of sensitivity and openness to respond to emerging situations and needs in shaping a community of trust.
Topic 2: The need to build from local experience in participatory research
The essence of citizen social science research, and participatory research at large, lies in the engagement of local communities and stakeholder groups from vastly diverse backgrounds. These actors hold the actual expertise based on the experience of what works and what does not work in their respective institutional, cultural, political, and infrastructural contexts. Co-researchers have their agendas and availability, whilst engaged groups already hold their own experiences in locally relevant forms of collaboration and knowledge production. This makes the question of how to build communities in co-research processes and manage diverse expectations a central question to clarify in CSS. These are skills not taught in universities. However, skills with deep roots in organised civil society and activist communities. Departing from this acknowledgement and prioritising the identification of a shared language and approach whilst recognising local experiences and previous local work and building on it can be the first important step.
In other scenarios, individual experiences, conditions, or contexts must be navigated in sensitive ways. How to account for these individual conditions whilst elevating them to a collective level of a co-research scenario is a challenging endeavour.
We will discuss concrete examples from the CoActs Research and Innovation Actions. Partners will share how they addressed these situations and the learning we can take from it.
Speakers
Moderation
Kersti Ruth Wissenbach, The Global Innovation Gathering
Kersti is a political sociologist working at the intersection of communication, technologies, and civic rights since the early 2000s. She is the research lead of Berlin-based Konnektiv Kollektiv, working on the intersection of digital transformation and socio-political change. She also serves as Senior Content Lead at the Global Innovation Gathering, a coalition partner of the CoAct project. Kersti has worked with activist groups, NGOs, and public institutions leading the strategic planning, policy advice, and implementation of diverse civic participation processes around the globe, including Kenya, Rwanda, Mozambique, Nigeria, and Cambodia. She is specialized in participatory and activist research. Having focused on participatory development communication processes throughout all her higher education and career, Kersti is working with various co-creative methods to enable inclusive and context-driven project and strategy design processes.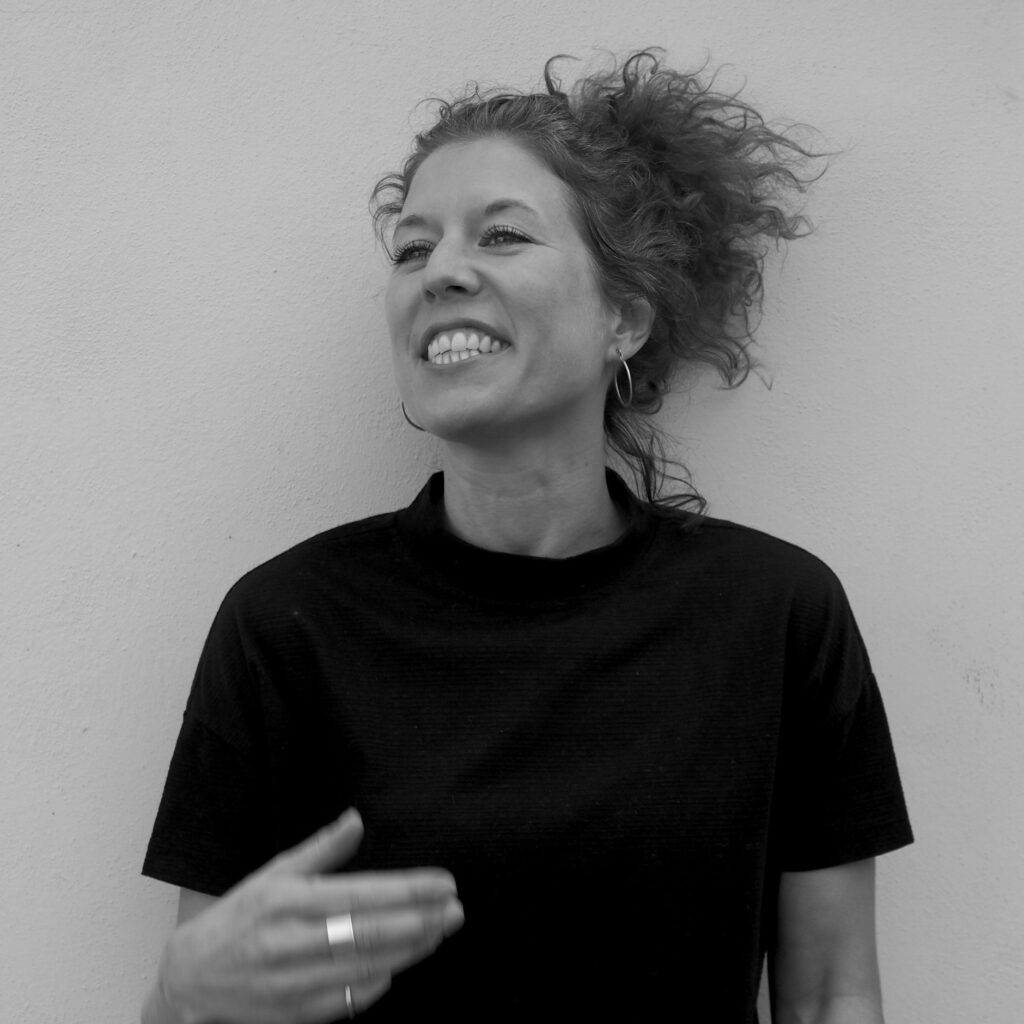 Katja Mayer, Zentrum Soziale Innovation ZSI, University of Vienna, Austria
Katja is a sociologist working as a postdoctoral researcher at the Institute for Science and Technology Studies at the University of Vienna and a senior scientist at the Center for Social Innovation (ZSI). At ZSI, her main research interests include research policy, citizen science, and open science. Her university research focuses on the interactions between social science methods and the public. Her focus, in particular, is on the cultural, ethical, and socio-technical challenges at the intersection of computer science, social science, and society.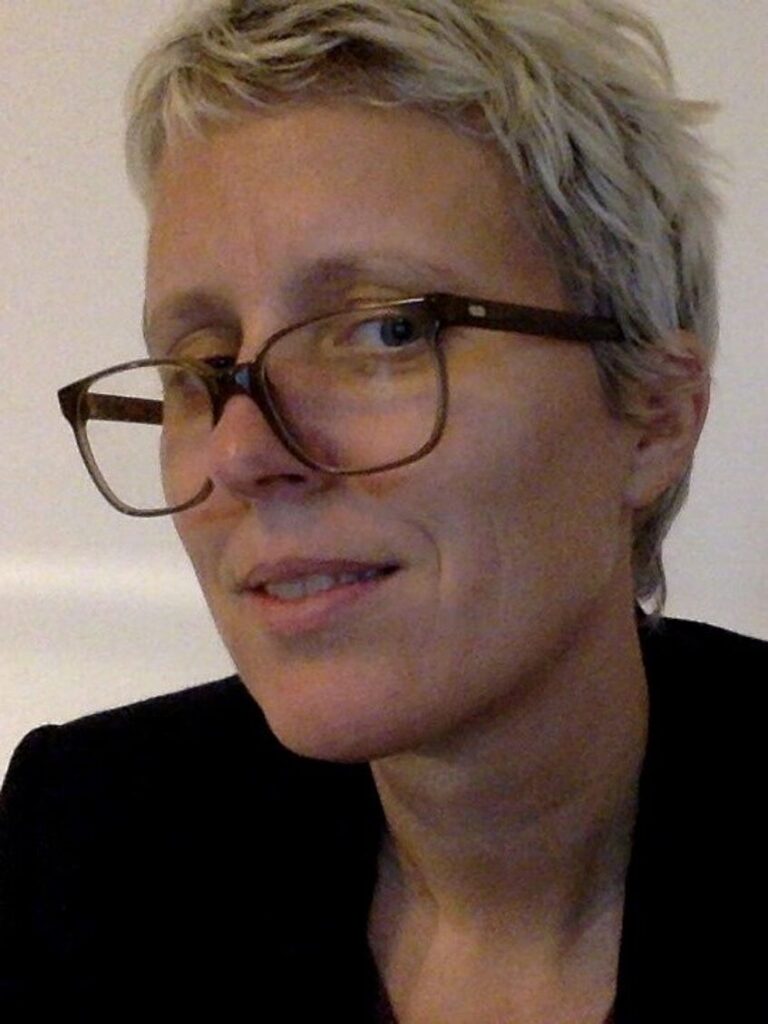 Panellists
Teresa Wintersteller, University of Vienna – Department of Education
Teresa is a social- and cultural anthropologist and social worker. She is an expert in participatory action research with children and youth and focuses on developing qualitative research methods for collaborative research practices. She is an experienced trainer in political education with young people and aims to combine non-formal education approaches and scientific research. Her work is oriented towards social equality and empowerment and is dedicated to questions of power and marginalization. Currently, she is a leading project member of the CoAct team of the University of Vienna working on youth employment. As an activist, she is engaged in LGBTINQ+ organising and community work.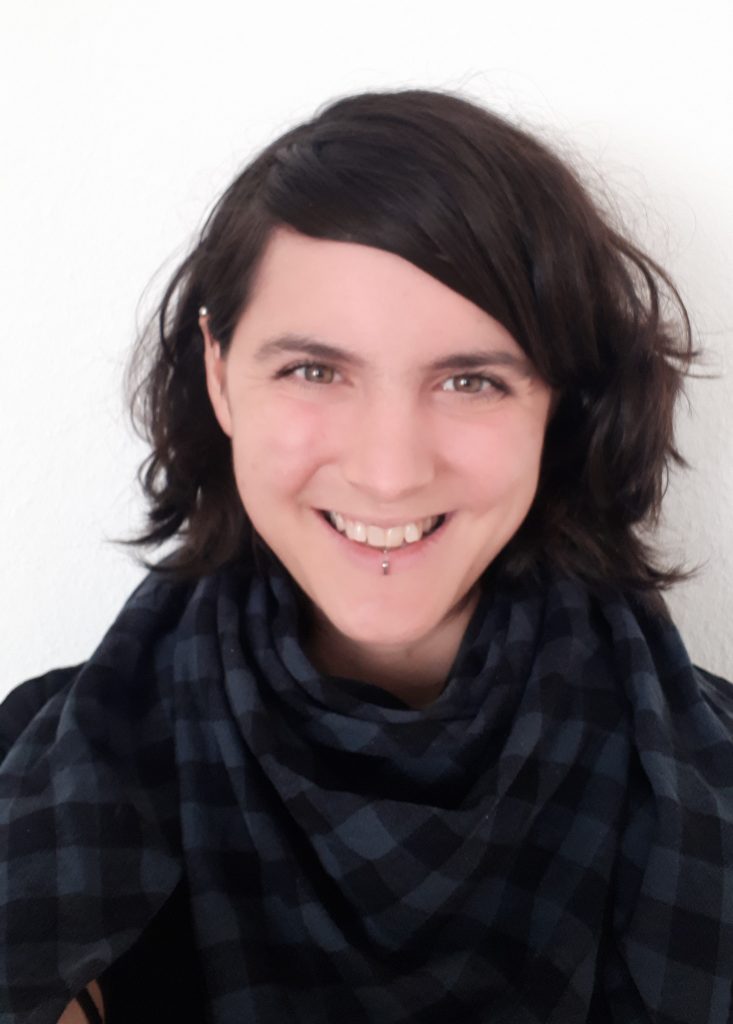 Valeria Arza, CONICET / CENIT, National University of San Martin
Valeria is a principal researcher in science, technology and innovation policy. She has an honours degree in Economics (Buenos Aires University), a Master's in Development (London School of Economics) and a PhD in Studies of Science and Technology Policy (SPRU, Sussex University). In 2021 she won the Houssay prize in the Social Sciences, the highest award granted by the Ministry of Science, Technology and Innovation of Argentina. Her current research agenda is in the area of open and citizen science for societal goals.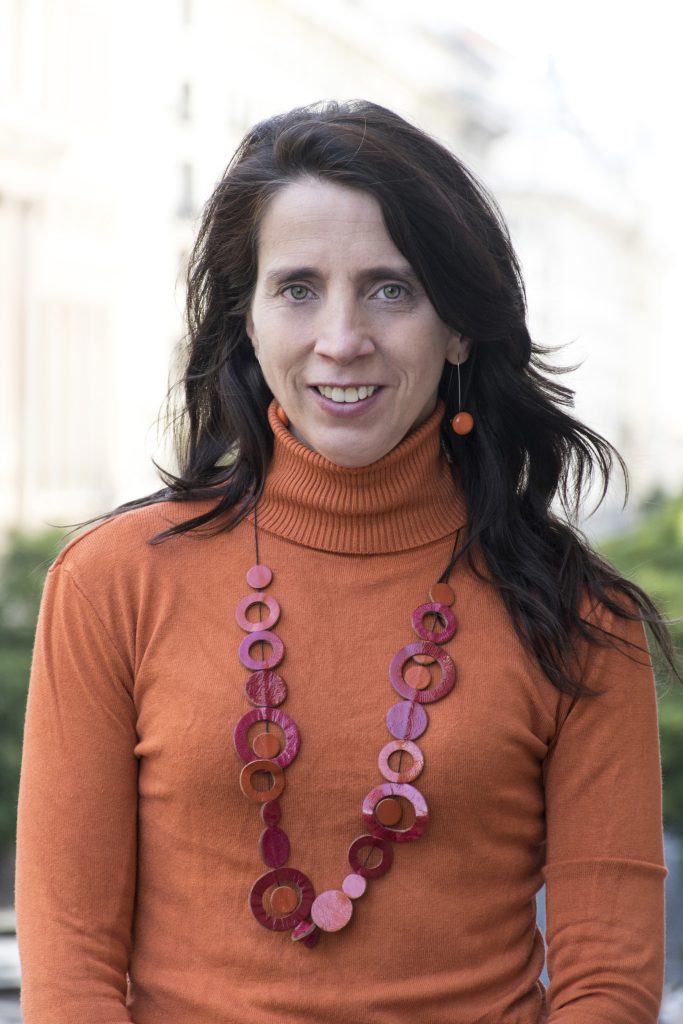 Josep Perelló, OpenSystems / Universitat de Barcelona Institute of Complex Systems
Josep is a full professor at the Universitat de Barcelona and coordinator of the project CoAct. Since 2013, he has incorporated research participatory practices when founding OpenSystems, a pioneering research group in citizen science. He has conducted more than 20 public experiments in collaboration with artists, designers, museums, cultural festivals, civil society organisations and cultural centres with a broad impact on the press and media. Projects mainly focus on human behaviour in urban contexts and are generally codesigned by concerned groups/communities to enable public debate and collectively respond to social concerns. He also founded and coordinated the Barcelona Citizen Science Office (2013-2018), an initiative of the Barcelona City Council.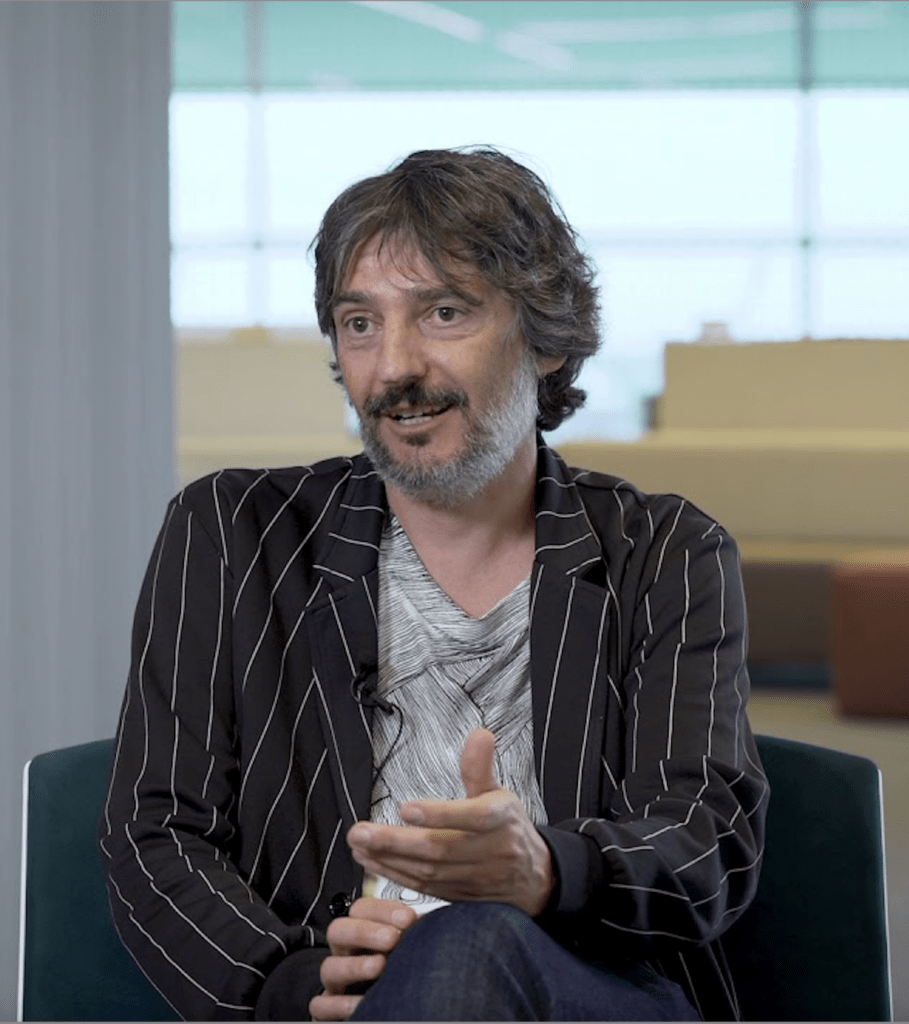 Isabelle Bonhoure, OpenSystems, Universitat de Barcelona Institute of Complex Systems
Isabelle is a researcher and coordinator of the OpenSystems group of Universitat de Barcelona.** She joined the OpenSystems group in 2013 after a PhD in materials science and a diverse research experience, including environmental and public health in the global south related studies. She was involved in more than a dozen of citizen science local, national and European projects focusing on the introduction of Citizen Science in schools, experimentation in public spaces and in collaboration with GLAMs (galleries, libraries, archives, and museums) and research co-creation with collectives in a vulnerable situation.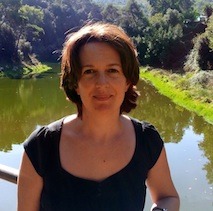 Expert Respondents
Gilberto Vieira, data_labe
Gilberto Vieira is co-founder and CEO of data_labe (datalabe.org), a data organization in Maré, one of the biggest Brazilian favelas. The lab is run by young favela's residents who work by searching, analyzing and visualizing data on gender, race, education, territory and digital rights. In the center of the projects is the issue of constructing an imaginary about cities and the people who live in them. Gilberto is also PhD student in Urban Studies and researches the centrality of urban peripheries in the era of data coloniality.
Linda Bonyo, African Lawyers Hub
Linda Bonyo is the founder of the Lawyers Hub, A Pan-African community of Lawyers working to employ Technology to ease access to Justice for tech startups, Improve digital skills for Lawyers and offer policy alternatives within the Tech Policy Arena to African governments. In 2017, Linda founded the Lawyers innovation Hub in Nairobi, the first legaltech hub in Africa to support tech startups and cross disciplinary collaboration in Law and Technology. The Lawyers Hub has grown to convene the Inaugural Africa Law Tech Festival comprised of a LawTech Academy, Africa Legal Hackathon, Africa Digital Rights Concert and Africa Policy Co-Creation Conference bringing 20+ African Countries and over 1000+ unique attendees in 2020 alone. The Lawyers Hub has recently launched the Africa Law Tech Association with Mozilla Foundation as founding member to amplify African Voices within the continent.
Linda is an advocate of the High Court of Kenya and serves in the ICT committees of the regional bar associations such as the Pan -African Lawyers Union and the East Africa Law Society. She is a firm believer in the power of legal innovation as a catalyst for Socio-economic growth.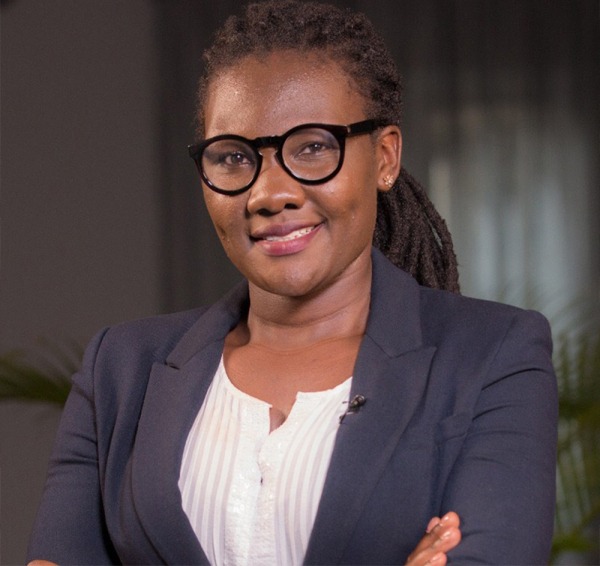 Júlia Miralles de Imperial, Tinència d'Alcaldia de Cultura, Educació, Ciència i Comunitat
Júlia holds a BA degree in Political Science and a BA in Law from the Universitat Autònoma de Barcelona (UAB), and a Master's degree in Private International Law from the University of Buenos Aires. He has completed a distance Postgraduate in International Relations at the Harvard Extension School and carried out training activities at the Academy of International Law in The Hague. She is currently completing a PhD on anti-corruption at the UAB. Her field of specialization is focused on public policy, anti-corruption, transparency, and prevention of money laundering, combining professional experience in the public and private sectors with the academic activity. She is currently the Delegate for Science and University Policy at the Barcelona City Council.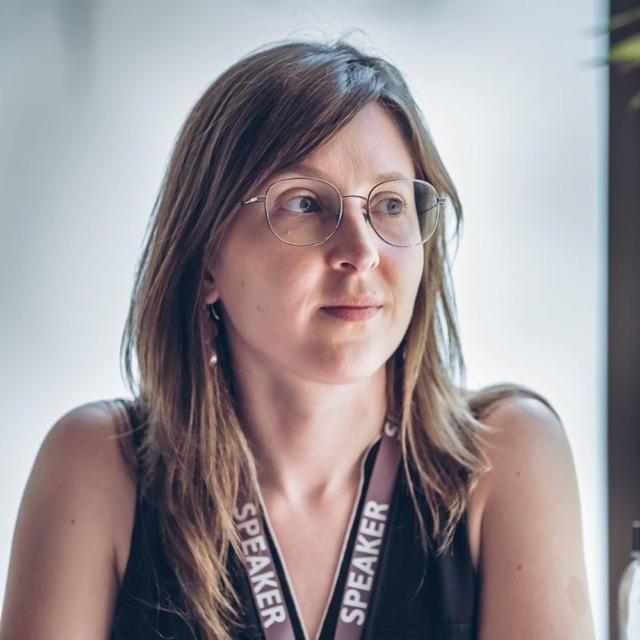 .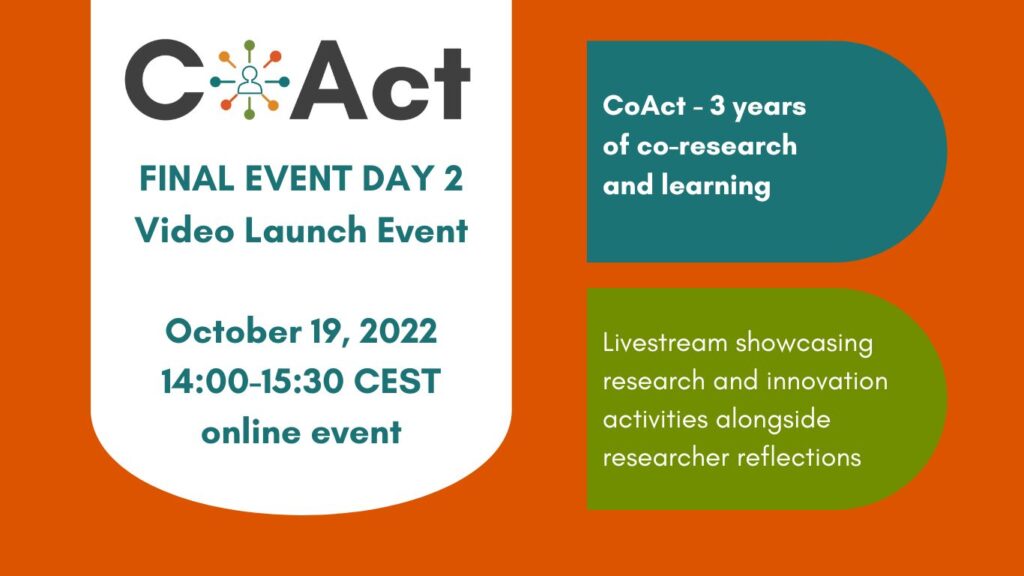 Video Launch Event: CoAct – 3 years of co-research and learning
To celebrate all the actions CoAct performed during the last two years, join the YouTube live stream session showcasing all the great work done in Mental Health Care, Environmental Justice, Youngsters' job opportunities, and gender equality. This never-watched video aims to facilitate understanding of everything that happened during the project while interacting in the chat!
Join us on the Global Innovation Gathering YouTube channel:
https://www.youtube.com/c/weareGIG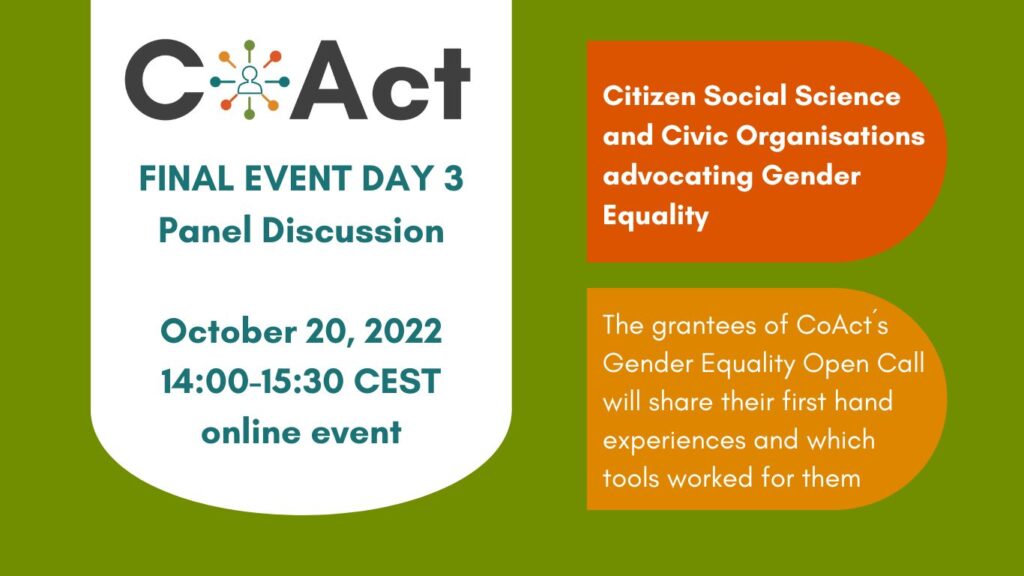 Citizen Social Science and Civic Organisations advocating Gender Equality: Which tools for which results?
In 2021, CoAct launched three Open Calls to foster the application of Citizen Social Science methods and tools in projects dealing with Gender Equality in Berlin, Eastern Europe and Pan-Europe. Each call had different gender perspectives, focusing on Sustainable Cities and Communities, Decent Work and Economic Growth and Gender Equality & Opportunities and Risks of Digitalization.
Now it's time to reflect on these experiences and this panel will focus on the results presented by the selected projects. How did the incorporation of citizen engagement and community building impact innovative experiences fighting gender inequality in Europe? Which tools were most effective for delivering the best results while conducting participatory research? What were the biggest challenges in adopting this new methodology?
The grantees of the Gender Equality Open Call will explain how they assimilated CSO-led methods in their ongoing local work. Janine Richards, academic researcher, and Prof. Dr. Stephan Thomas, from University of Applied Sciences Potsdam, will talk about the work with Founderland, a Berlin based non-profit organisation focused on building an intersectional standard for women entrepreneurs. Momchil Baev, MPH, PhD from Sigle Step, will explain how the organization used Citizen Social Science to conduct the first ever study on the experiences with the job market and healthcare quality of trans and nonbinary people in Bulgaria. Stella Kasdagli, founder of Women on Top, a Greek organisation focused on gender equality in the workplace, will talk about how they gathered insights and data from including citizens in a collaborative process for their project. Cédric Lombion, Data and Innovation Lead at the Open Knowledge Foundation will be mediating the panel.
Speakers
Moderation
Cédric Lombion, Open Knowledge Foundation
Cédric is based in Bordeaux, France, and joined Open Knowledge Foundation in 2015. As Lead of the School of Data programme, he has been responsible for designing and coordinating a wide variety of data-driven projects. He has delivered projects with or provided expertise to institutions such as the World Bank, the United Nations Development Programme (UNDP), the OECD and the United Kingdom's Department for International Development (DFID). As a trainer, he has led training programmes across various fields such as the oil, gas, mining industry, public procurement and journalism. He regularly shares his expertise at international events, including the International Anti-Corruption Conference, The International Open Data Conference and the Open Government Partnership Summit. Cédric also teaches data journalism to postgraduate students at the University of Bordeaux. Before joining the team, Cédric worked as a project and community coordinator for Open Knowledge France and is still active there as a volunteer.
Panellists
Stella Kasdagli, Women on Top
Stella is a writer, a gender expert and the co-founder of Women On Top, a non-profit organisation in Greece for the professional development of women and gender equality in the public sphere. Stella is also a published author, a translator, a book club enthusiast and the facilitator of impactful workshops on professional development, gender issues and social change. She previously studied French Literature in Athens, Greece, and Media Studies in London, and has worked for 10+ years as a women's magazine and online editor. She is an IVLP alumna and the recipient of the Social Impact UK Alumni Award. She has published eight books on the empowerment of girls, women and teens, and she lives in Athens with her husband and two daughters.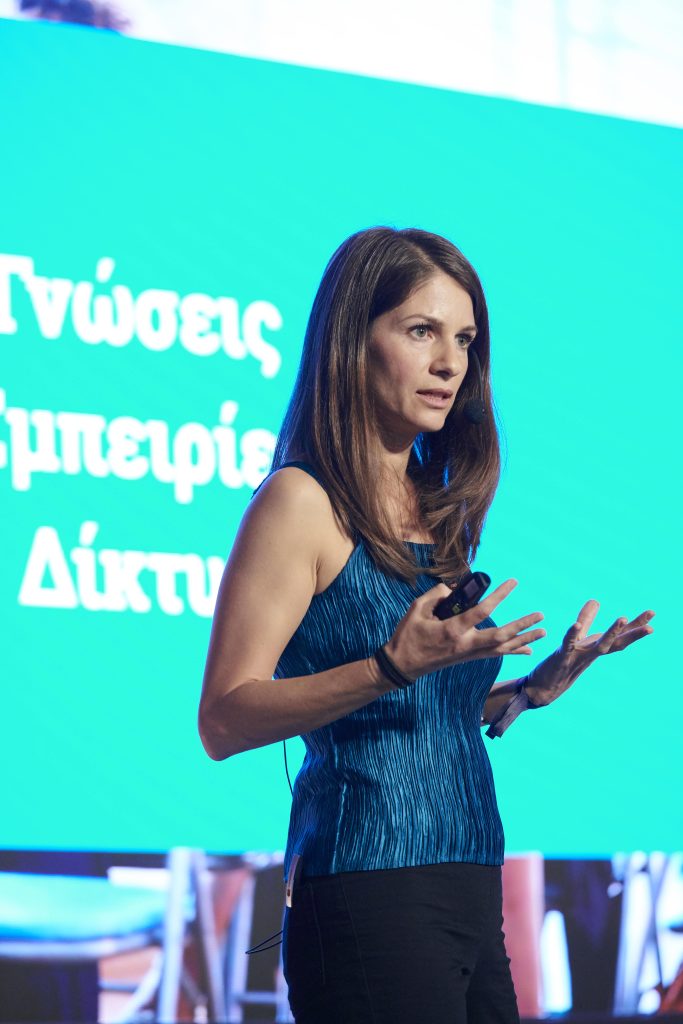 Janine Vanessa Heinrich, Founderland
Janine is an avid advocate for Diversity, Equity, and Inclusion (DEI) in the entrepreneurial ecosystem. Due to exposure to the startup world through her studies and personal endeavours, she quickly realized that the entrepreneurial landscape is not a level playing field. 'To combat this, Janine has made it her mission to support and create initiatives dedicated to uplifting underrepresented founders. Over the past year, she's been conducting research with Founderland gUG to foster change on both a micro and macro level.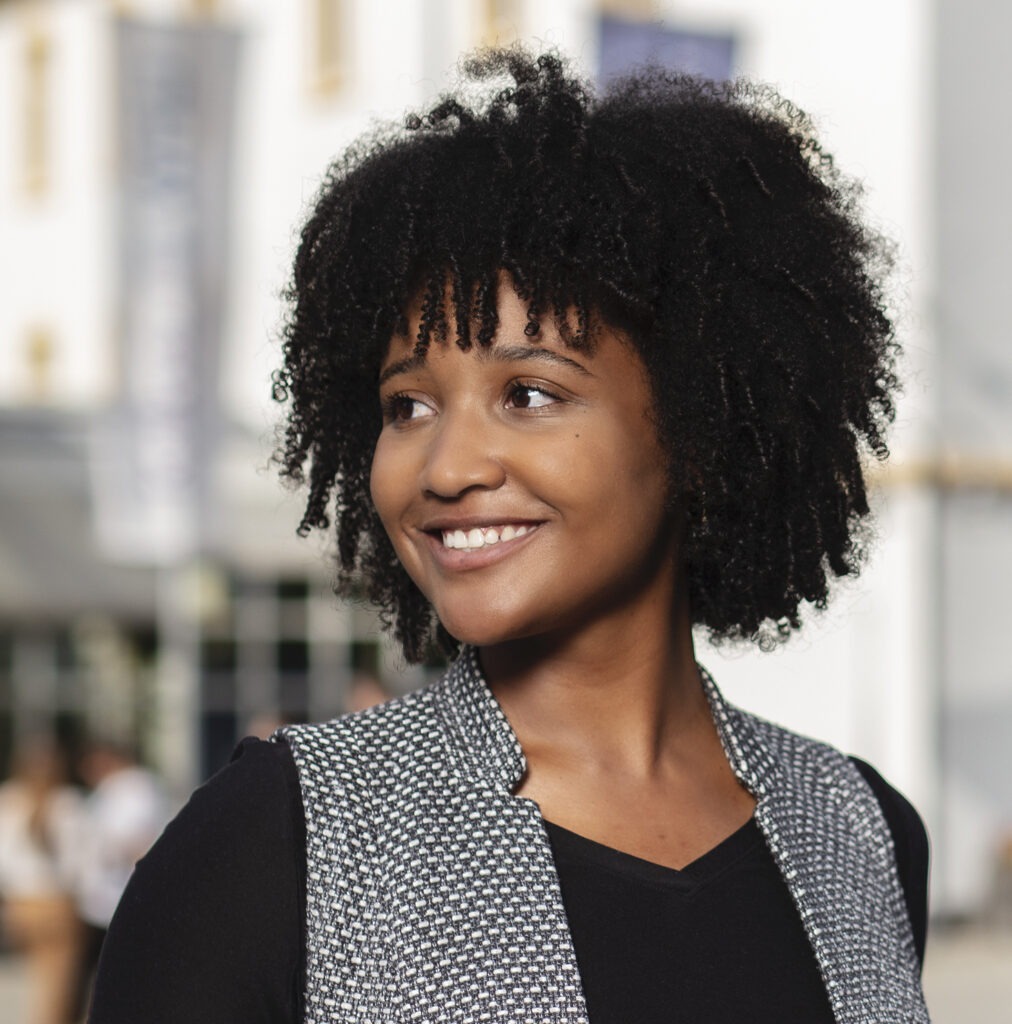 Momchil Baev, Single Step
Momchil has more than eight years of experience in the health field as a public health expert, activist and practitioner, including HIV/AIDS. He has been devoted to research, patient access, and quality of care. Throughout his professional experience, he has focused on health advocacy initiatives related to policy changes, access to healthcare and treatment. For five years, he was the Head of the healthcare department of one of the largest non-governmental organizations. Over the years, he has carried out different responsibilities working in the field of HIV/AIDS, including outreach work among most at-risk young people, sexual and reproductive health training and education for young people aged 14-25.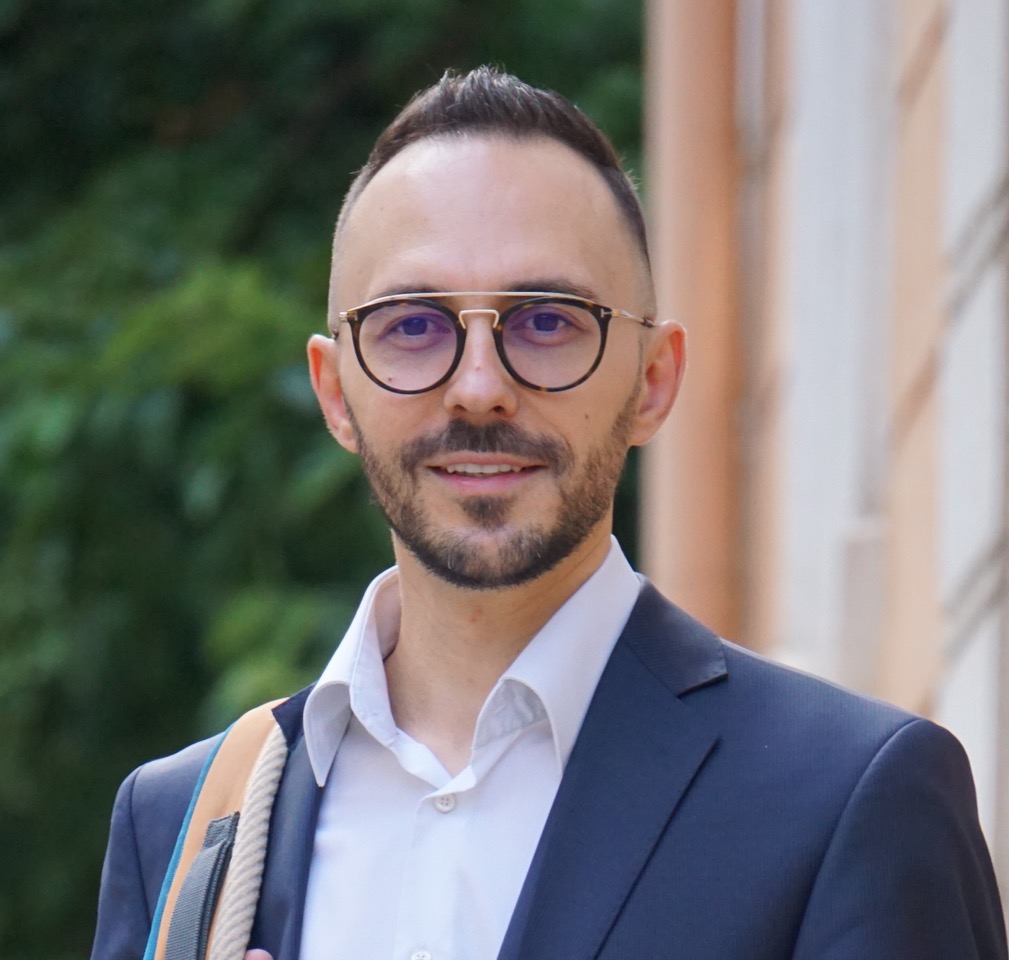 Stephan Thomas, FH Potsdam
Stefan is Professor of Empirical Research Methods at the Department of Social and Educational Science at the University of Applied Science Potsdam (Germany). He holds a diploma and a PhD in Psychology from the Free University of Berlin. He is particularly interested in participatory, transdisciplinary, and applied research approaches conducted together with (marginalized) citizens. This includes a peer-research project with unaccompanied minor refugees and a citizen-led project on gender inequalities.