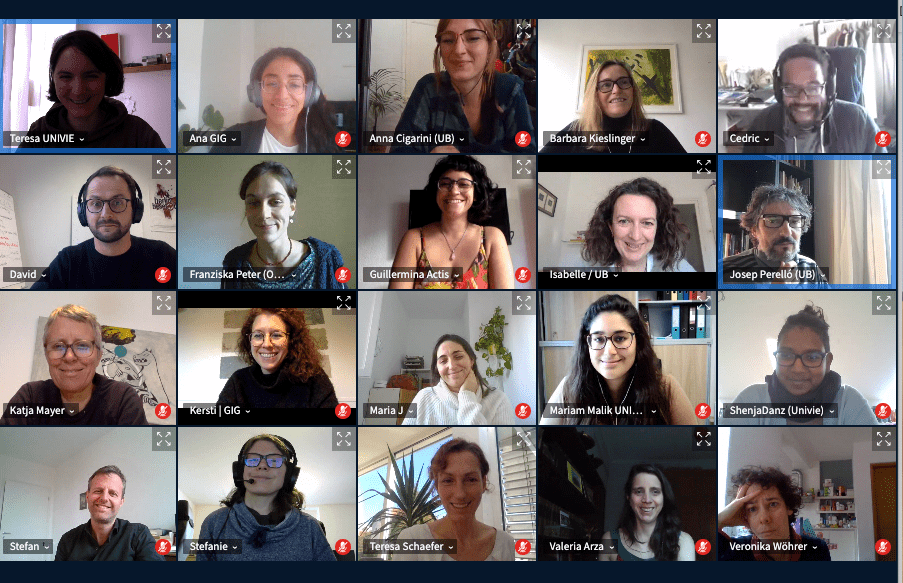 On Monday November 30th and Tuesday December 1st, 2020, our second annual consortium meeting took place in an online format. Our consortium partners joined from Germany, Austria, Spain, UK, and Argentina.
The two days were full of activities to connect, collaborate and reflect on the progress made within the consortium and to establish fruitful dialogues on how to move forward and collectively agree on the next actions.
We are all looking forward to next year and the activities that we´ll carry out. You can´t miss them! Follow us on social media and join our mailing list to keep you updated.