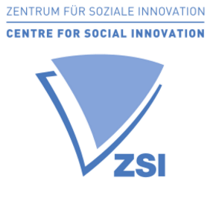 Who are we?
ZSI is a non-profit research organisation in the common public interest. It was and is Austria's most successful social scientific research institute in FP6, FP7 and HORIZON 2020.
How do we matter for CoAct?
In a number of citizen science, open science, RRI and technology assessment projects (lately, for instance, EU-Citizen.Science), ZSI has successfully developed and employed participatory techniques and models of stakeholder inclusion, as well as innovative evaluation methods. For many years ZSI has been at the forefront of European-level research policy development in open science and citizen science.
Our role within CoAct?
ZSI will lead the Evaluation and Impact assessment of the methodological framework and the participatory research activities, as well as implement the co-evaluation strategy. ZSI will also contribute to the Citizen Social Science methodological framework, particularly to the process of identifying the Opportunities and Challenges of Citizen Social Science for policy makers.