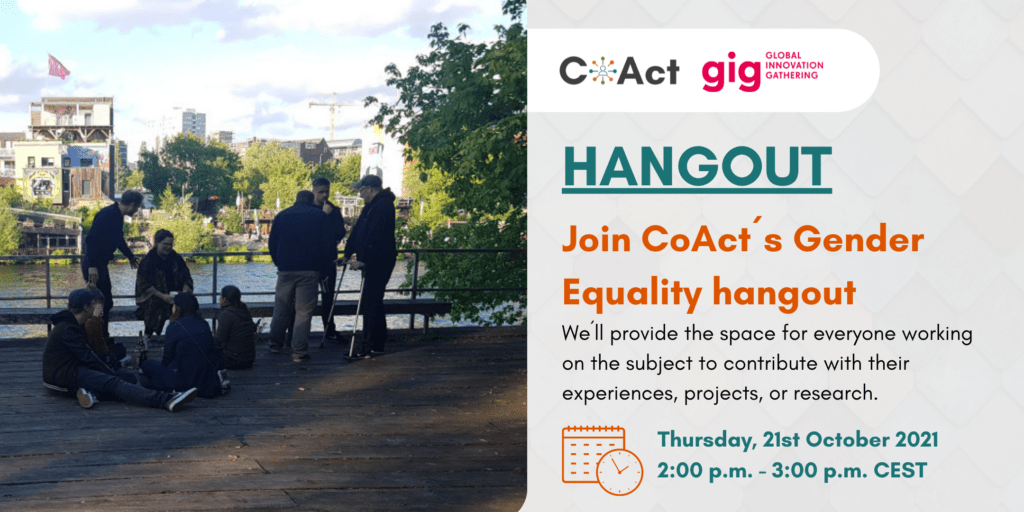 Mark the date!
Our Gender Equality hangout is happening soon!
Join us on Thursday, October 21, 2PM CEST
We will meet for our monthly hangout dedicated to a topic important to our *Open*Citizen*Social*Science Community. We will co-create the agenda at the beginning of the meeting, providing the space for everyone working on the subject to contribute with their experiences, projects, or research.
You want to co-shape the framing of Gender Equality in the Citizen Social Science community?
Join us
Time: Oct 21, 2021 02:00 PM Amsterdam, Berlin, Rome, Stockholm, Vienna
On Zoom
https://us02web.zoom.us/j/81748112922
You are still not part of our *Open*Citizen*Social*Science Community signal group? Join us to stay in the loop: bit.ly/2NtDeCW