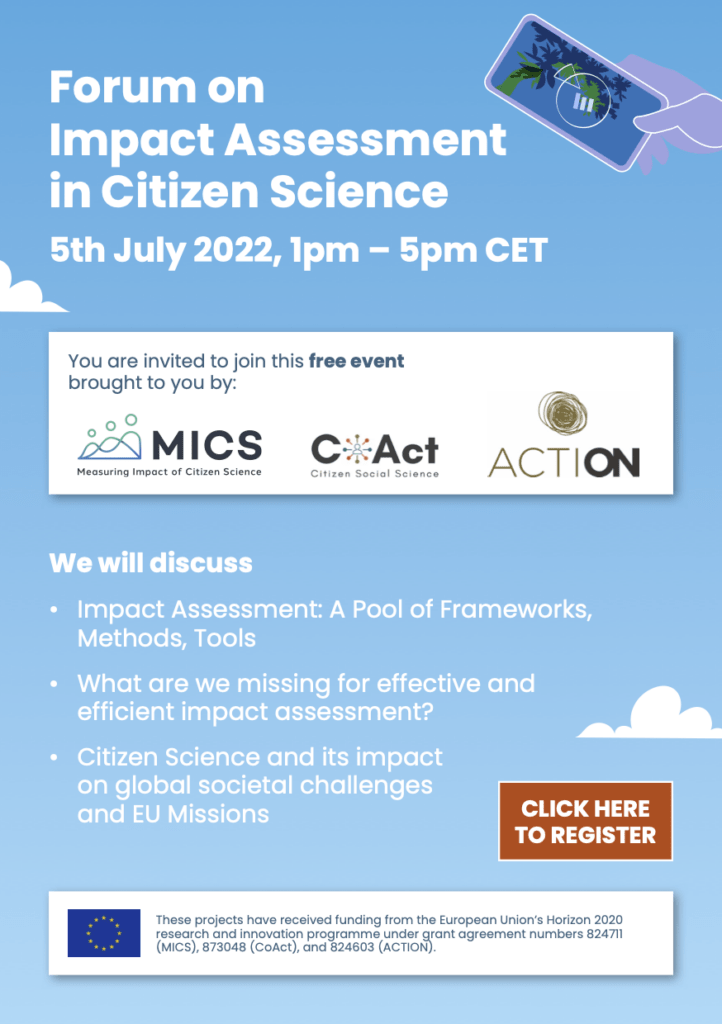 On 5th July the MICS, CoAct and ACTION projects are co-hosting a forum on impact assessment in citizen science. This will be an opportunity to explore current frameworks, methods and tools for impact assessment as well as discussing what is currently missing for effective impact assessment and how we can monitor the contribution of citizen science to global societal challenges and the EU missions.
You can register to take part here. If you have developed an approach for impact assessment in citizen science and would like to contribute to the planning of the event please contact Luigi on [lceccaroni@earthwatch.org.uk].
We look forward to seeing you there!